• Embroidery • Folk Art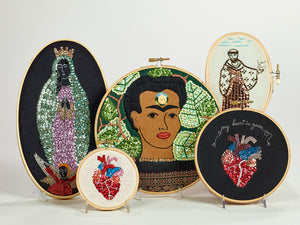 I never considered myself to be a visual artist when I was young. 
But I had an aunt who would always give me craft kits as presents, and I eventually started using them. I was especially fascinated by all forms of needlework. Everything I now make started with the basic cross-stitch kits available during my childhood--most of which were really boring designs--but I've come a long way since. 
---
• Folk Art • Frida Kahlo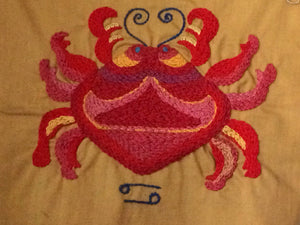 Frida Kahlo was born (and died) in July. She was a Cancer, a highly emotional, intuitive, and artistic sign, represented by the crab. Cancerians form intense connections with their homes (their shells). See photos of Frida's home and studio space and see a few pictures of my own home and folk art collection as well! 
---
• Frida Kahlo • Snapdragon Events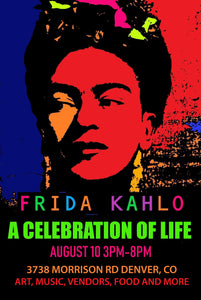 Snapdragon will be selling in person at the Frida Kahlo: A Celebration of Life Art Show on August 10th!  I am very excited to be part of this show, which will feature a gallery exhibit, outdoor vending, a Frida lookalike contest, and more!